Contest Finalists
Here, straight from an announcement by Ellen Britt, PA, Ed.D. on The Future of Ink website, are the finalists for The Future of Ink's "Top 10 Self-Publishing Blogs 2012" Contest. Their Judges include Alltop.com founder Guy Kawasaki, Smashwords founder Mark Coker and Internet marketing veteran Jim Edwards.
How the Winners will be Selected:
All finalists will be judged on:
1) the quality of their content
2) the frequency of their posts
3) reader involvement and…
4) their blog's ranking (in that order).
The judges will decide the final winners.
The Future of Ink will announce the winners soon, so head on over and subscribe to their blog so you won't miss the announcement.
In the meantime, please look for your favorite self-publishing blog among the finalists below and give it a "thumbs up." Of course your comments are welcome too, either here or on The Future of Ink site.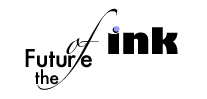 Top 10 Self-Publishing Blogs 2012 - Finalists
List of finalists for Top Ten Self-Publishing Blogs 2012 contest sponsored by The Future of Ink - digital publishing for online entrepreneurs. [List is in alphabetical order.] Please comment, share and check out each of these terrific finalists for the Top 10 Self-Publishing Blogs Award.
Source: http://thefutureofink.com/top-ten-self-publishing-blogs-2012-finalists/