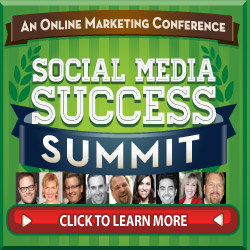 Don't miss the 2014 Social Media Success Summit!
No travel, no lodging, top social media experts
Fantastic value! I'll be learning right along with you.
* * * * * * * * * * * * * * * * 
Writing, editing, and digital publishing solutions for small business owners & solopreneurs
CONNECT

.

more effectively with customers and prospects
CREATE

.

more visibility for your products and services
COMMUNICATE

.

your message to the world  
---
You've got problems… RiverwoodWriter has solutions! 
You've got reports, ebooks, manuals,courses, and articles to write, but no time!
You're not a good writer, but you've got so much to say!
You need content for your blog, newsletter, or magazine.
You want to get the book(s) out of your head.
You need a nonfiction freelance writer to research and write for your publication.
You've started a nonfiction book, but can't seem to finish it.
You've got a book you want to publish.
You want to get your book (or eBook) on Kindle (or Nook or elsewhere)
You've written your memoirs (or family history). Now how can you create a book for your family?
You've got a book ready, but you need help adding pictures and captions.
Business Communication is only effective if it:
Educates or Informs
Compels or Convinces
Motivates or Influences
Inspires or Encourages
Since 1990,
Elizabeth Cottrell
 has been helping customers from her office near Maurertown in Virginia's Shenandoah Valley publish books and write papers, articles, and other content to improve visibility, establish expertise, and get their messages to the world. 
* * * * * * * * *
Riverwood
Our family's home on the north fork of the Shenandoah River in Shenandoah County, VA